WP Mega Menu is an easy to use plugin for creating beautiful, customized menus for your site. With no setup required, tons of options to choose from, and the ability to show categories, subcategories and posts, WP MegaMenu is a must have plugin that also boosts SEO and user engagement.
Here are some of the main benefits of using our Premium WP Mega Menu plugin on any of your WordPress websites.
Increases Pageviews by giving your users access to more content
Increases Ad Revenue by helping you get More Pageviews
Makes your site look more appealing and professional
Improves Google rankings by increasing the number of relevant internal links
Gives your users easier access to key website pages
Helps users check for interesting content without loading new pages
It does all this without adding any extra bulk to your pages or your website's load time.
Here are some of the main features of this plugin:
Zero Coding Required
439 Font Icons included
Easy Configuration Without Bloated Options Panel
Works With All WordPress Themes
Loads Blazing Fast
Eye-Catching Effects for Loading and Selection
Ready Out of the Box
One Click Install
Beautiful, Unique and Stylish
WordPress Approved Clean Code
Built-in Pagination
Unlimited background colors
Upload your own background image
Customize the background position
Show reviews with WP review
Shows featured images as thumbnails
Interchangeable meta information
Loads with AJAX
3 different layouts to choose from
Multiple loading effects to choose from
… and many others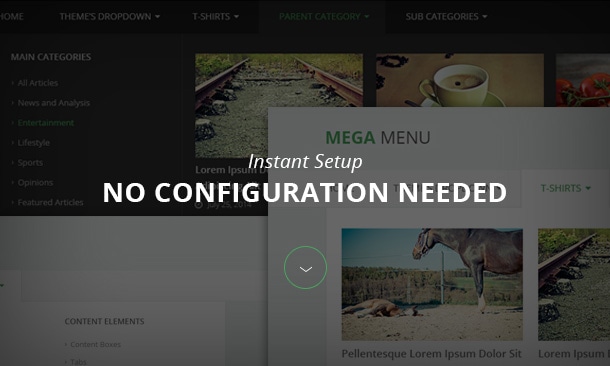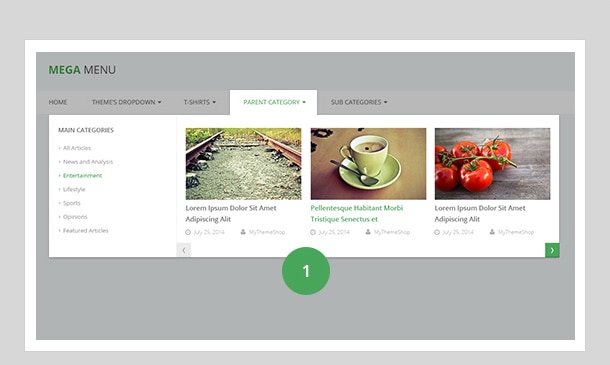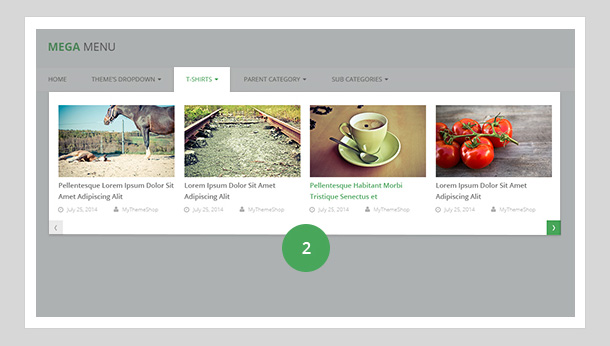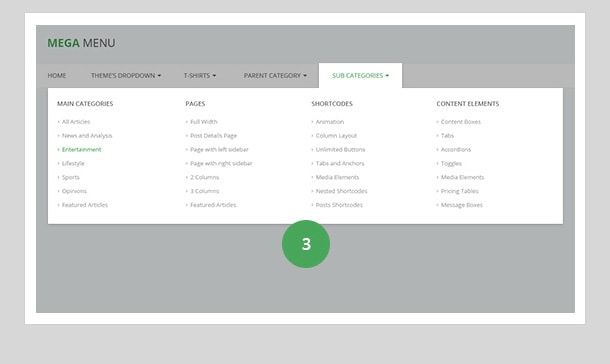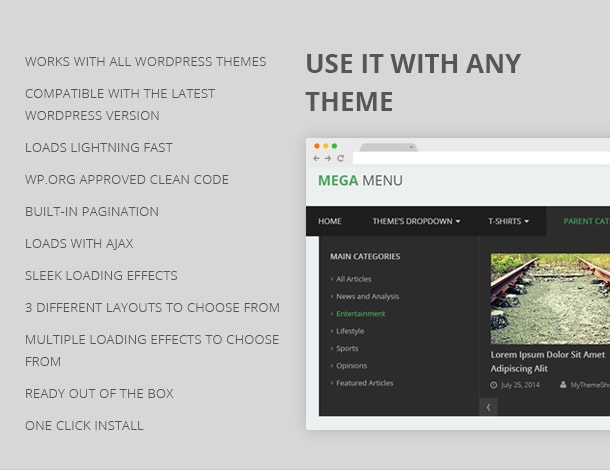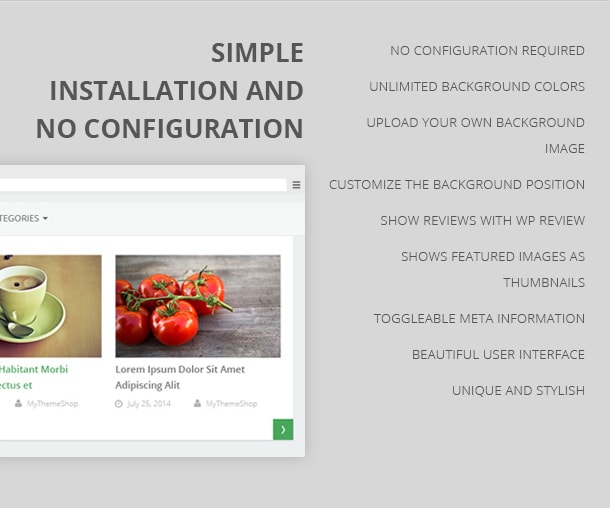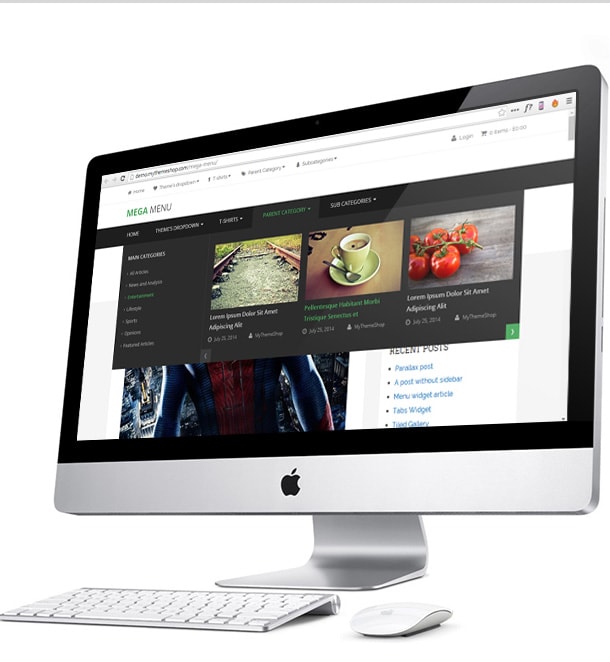 Plugin Settings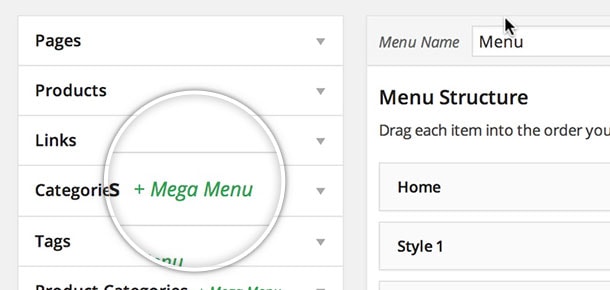 Font Settings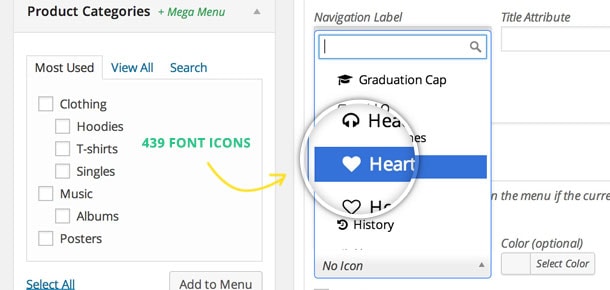 Menu Type
Post Meta Settings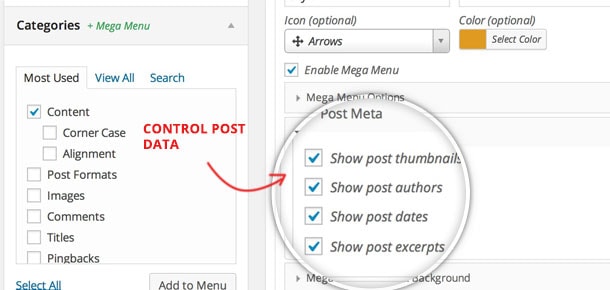 Menu Color Scheme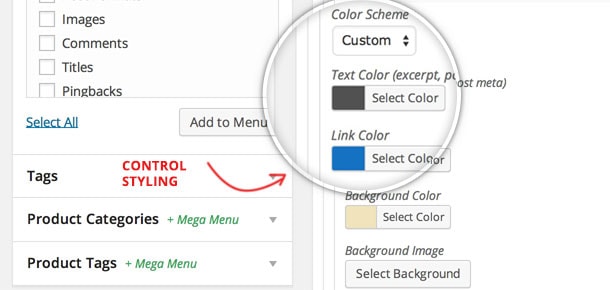 Menu Animation