Split is a fully responsive WordPress theme that's built with a split scrolling feature, allowing you to create a cool splitting effect as you scroll from one row to the next.
Split Scrolling
The Split Scrolling feature is a flexible way of creating a nifty split-screen effect as you scroll through your content, allowing you to display any content on any row on your site, in a very visually appealing way. Whether you're showcasing a background image, an image slider, or even a video, the split scrolling feature works flawlessly. On tablet devices, the split scrolling will have full section scrolling effect.
Column Styling
Style each column any way you like with the row styling feature from the Builder. You can now customize the background type (solid color, parallax scrolling image, slider, or video), font, padding, overlay, border, and margin of each column for each row on your site.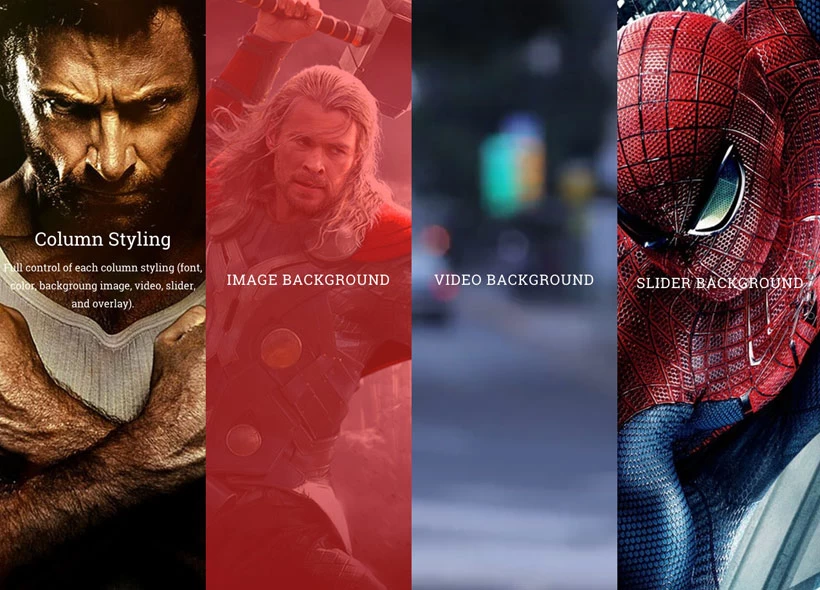 Responsive & Retina Ready
The Split theme is completely fluid and responsive, displaying consistently on all devices and resolutions.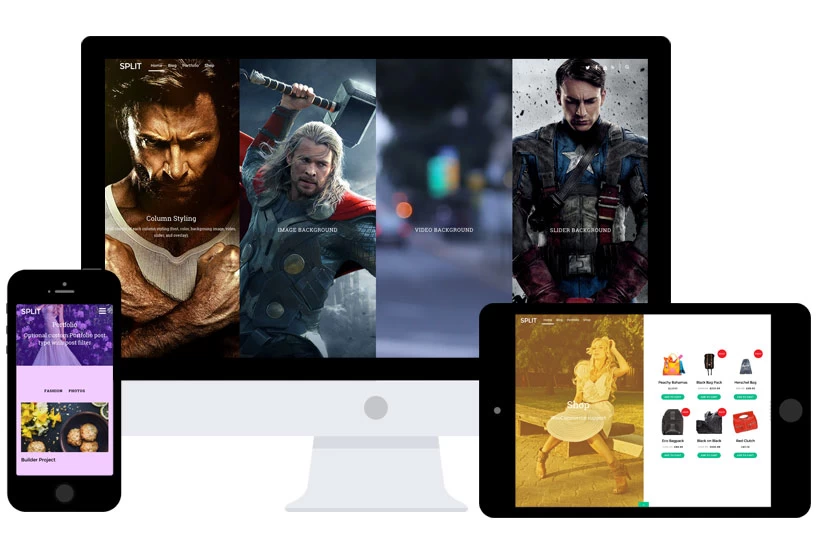 Half Page/Fullwidth Post Layouts
Choose how you would like to display your blog or portfolio with the no sidebar (half page) or sidebar (fullwidth feature image) post layout. The no sidebar layout creates a nice half page design, displaying your feature image on the left side as static content, that can be viewed as you scroll through your post on the right side. The sidebar layout displays your feature image fullwidth above your post.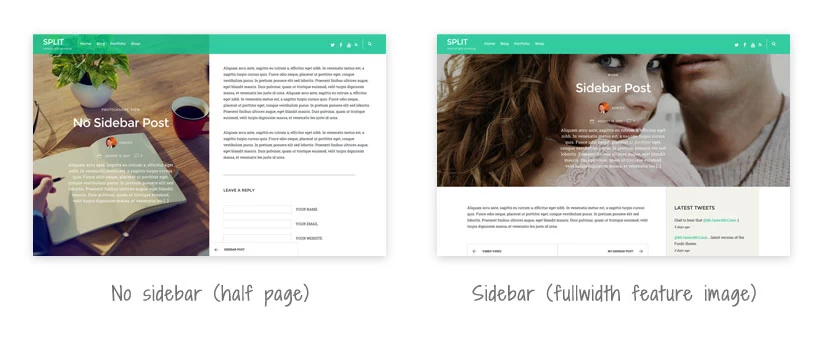 Portfolio With Post Filter
An optional Portfolio post type with post filter is included. The post filter is a useful feature that gives your site visitors the ability to view your portfolio based on the category they would like to see.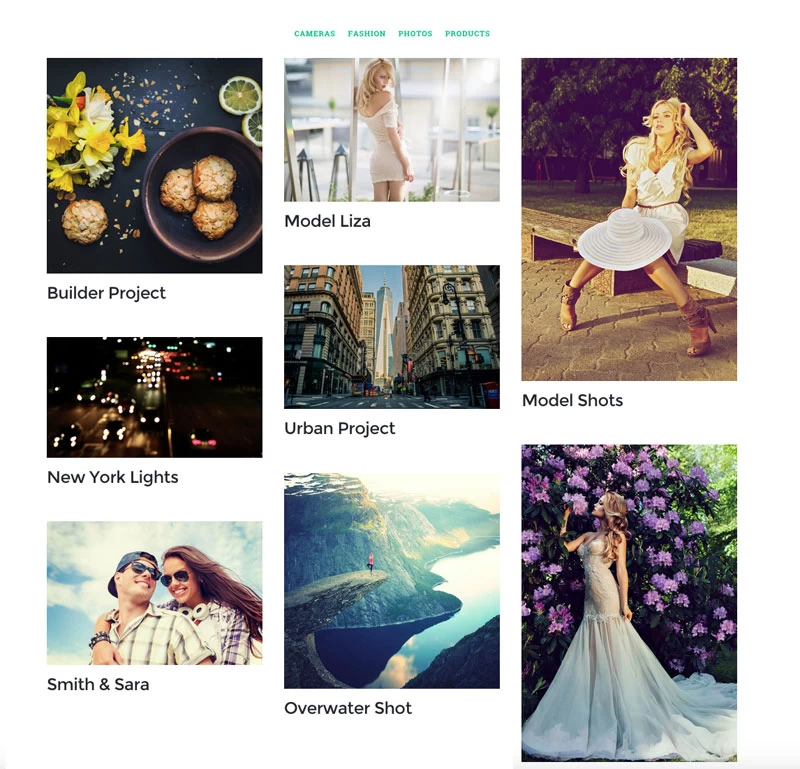 WooCommerce Support
WooCommerce is a popular, FREE plugin that allows you to easily add a full e-commerce shop on your WordPress site.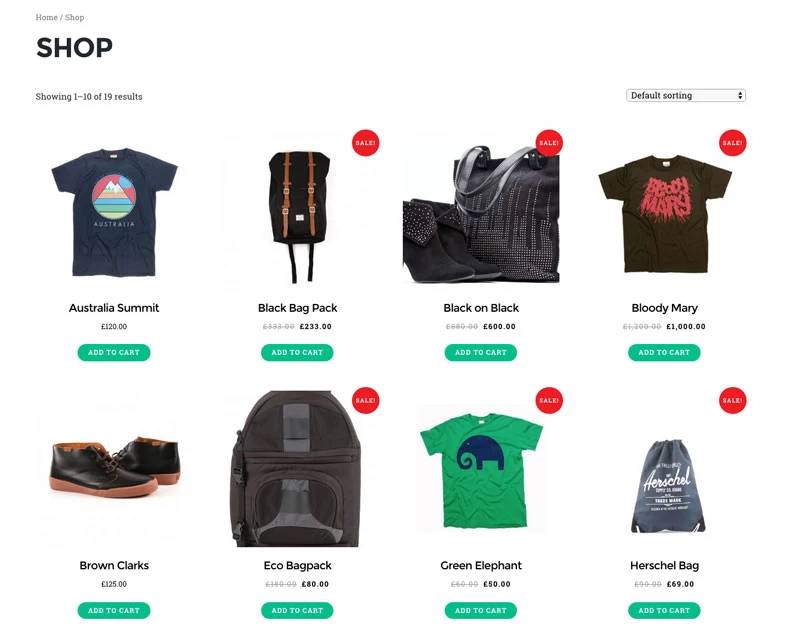 Header & Footer Visibility Options
There are header & footer options that'll give you more flexibility when customizing your page. These options allow you to exclude the header or footer, hide certain elements, choose a background type (solid color, transparent, or image background), and choose custom header text color.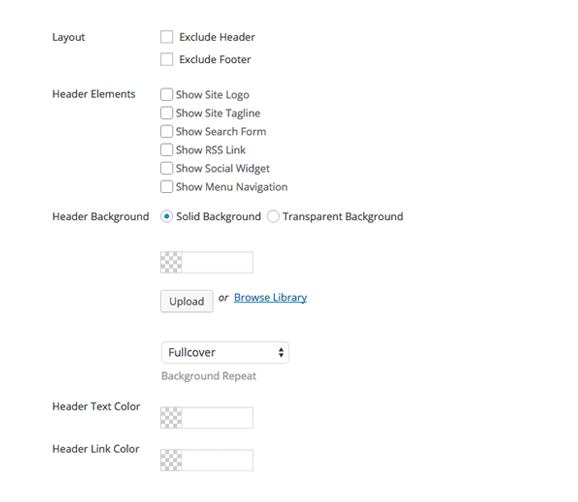 Masonry Layout & Infinite Scroll
Choose to showcase your blog/portfolio using a responsive & beautiful masonry layout. With the infinite scroll feature enabled, all your posts will be loaded continuously as a visitor scrolls down the page. This creates a smooth, continuous flow for viewers as they can view all posts on one page without having to use pagination.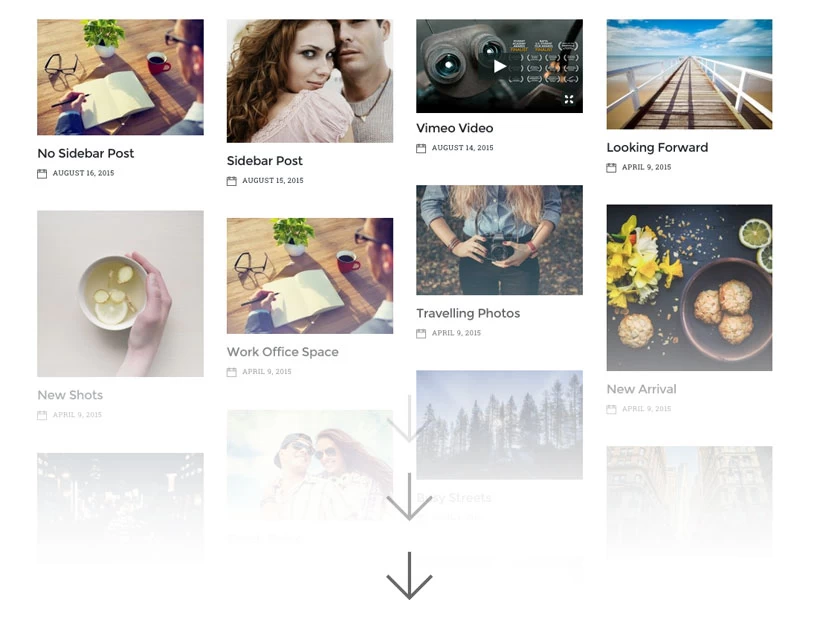 Optional Page Load Effect
Choose to enable or disable the page loader effect on regular pages on your site. This feature shows a cool animated loader before the page is completely loaded.