Themify Corporate is a professional-looking multi-purpose theme that is based from Themify.me site. Both responsive and retina ready, Corporate is built for businesses, portfolios, photographers, web apps, or general company site to promote your services.
Unlimited Layout With Themify Builder
Change the way you build your site with our simple and easy drag and drop Themify Builder. The Themify Builder allows users to create an unlimited number of layouts by simply dragging and dropping modules on a page. Whether its static content such as text, images, videos, ads, or dynamic content such as queried posts, contact forms, and shop products the builders simple drag and drop concept will allow the user to do this anywhere in their site.
The Themify Builder is built with the focus on giving users full control on the look and feel of their site.
Demo Import
Busy? Confused? No time to customize your site? Just want to make it look like how ours look like with your content? Our Demo Import feature just does that! With Themify Demo Import, you can replicate your WordPress site like our demo setup within minutes. All you have to do is edit the text and replace the images after.
Customize
Today making your site stand-out from millions of other sites is vital. Corporate theme allows you to take full control of your site design by being able to customize everything from Google fonts, background images and colors, the site logo, the menu navigation design, and even sidebar widgets, without touching a single line of code.
Video Background
A feature that started from our Music theme, has now been adopted and perfected by our Corporate theme. Make your site more engaging and dynamic with our Video Background feature. This custom full cover video background allows your videos to continuously play at the background of a particular module. This allows your content whether it's text or image to be viewed with a video background playing at the back.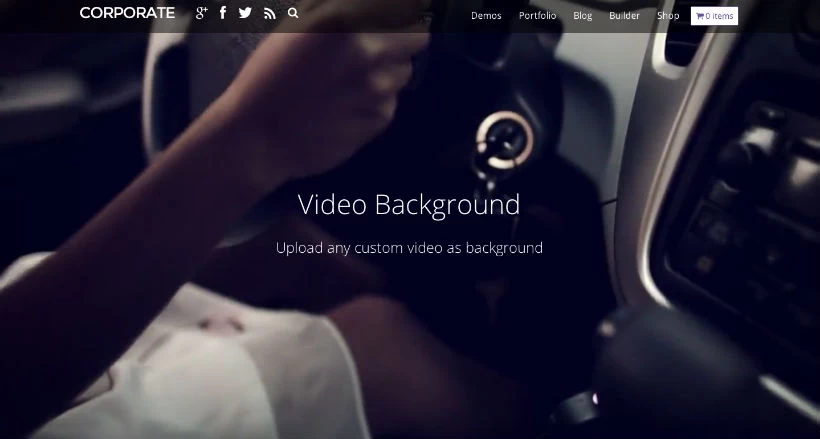 Animated Background Colors
Sometimes there are no images that can complement your content. This is why, we've created the Animated Background Color feature. This allows users to have customizable animated background colors creating a cool effect that will captivates site visitors as they view your content.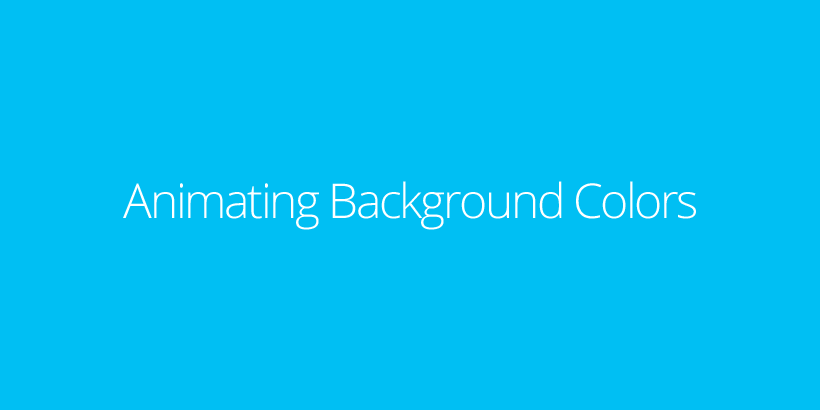 Animation
The Builder has over 60+ animation effects that can be applied to the module appearance.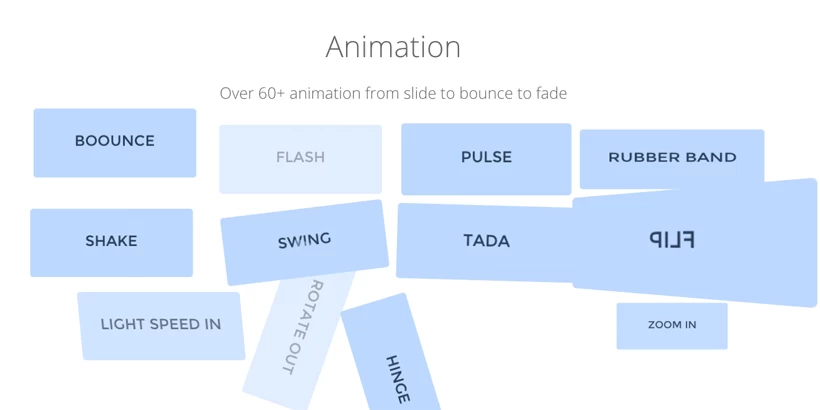 Themify Icons
All Themify themes include a Themify Smiley located on the upper left corner of the editor which allows you to insert buttons and icons (over 320+ icons to choose from).

Animated Progress Bar
Inspired by our Flat theme, we've redesigned our Animated Progress Bars feature with a more sleek and professional design. Showcase your company's skill level in a more creative way through our animated progress bars features.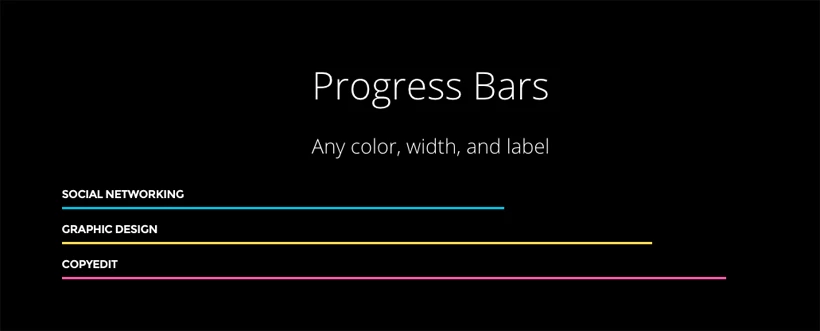 WooCommerce Shop
Selling products or services are an integral part of any eCommerce site, that is why we added the WooCommerce shop styling built into the Corporate theme. The Builder allows you to design unique product layouts with the familar drag & drop interface. Check out this shop landing page and sample product page created with the Builder.
Along with the WooCommerce integration, we've added the "WooCommerce Menu Cart" plugin which adds the cart total in the main menu.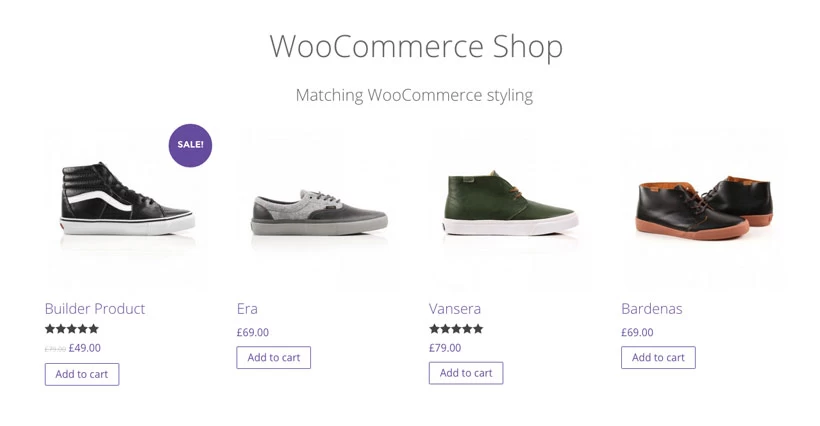 Portfolio Post Type
Check out another redesigned and perfected feature – Portfolio Post Type. It provides dynamic post filter and the ability to design custom project layouts through the Builder. To show you how it works, we've created a sample project page with the Builder.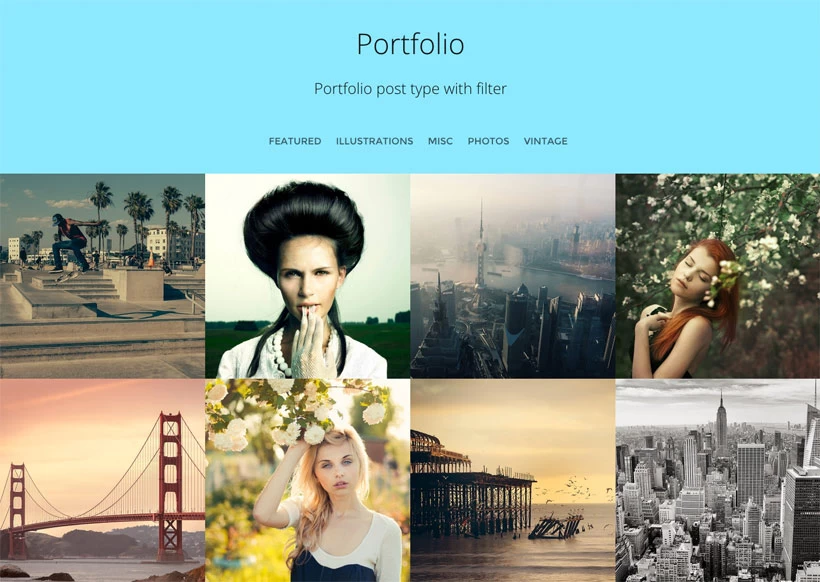 Testimonial Post Type
Our Testimonial Post Type features allows you to showcase testimonials from your clients in a stylish way.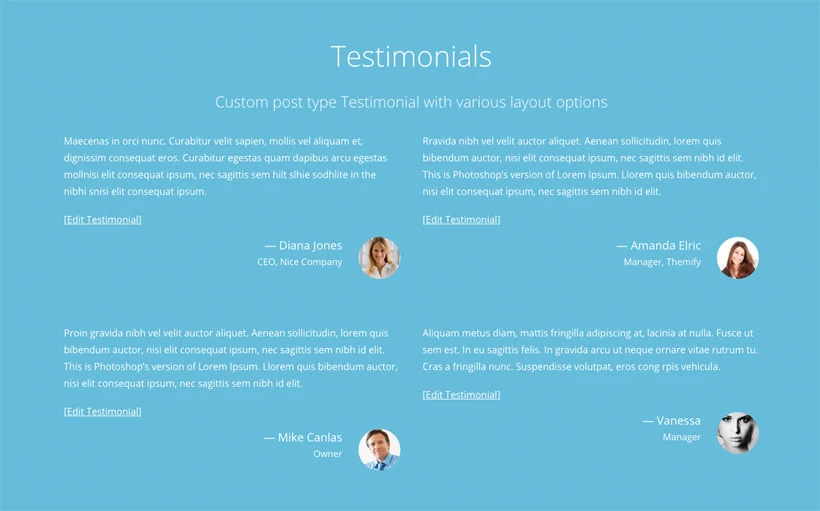 Team Post Type
Everyone needs to know the face behind your work. Our Team Post Type feature allows you to show your team members profile, giving you full control on how you want to showcase their profile or even their skills.